I have been working on giving my blog a fresh look! I have a few more things to do with it yet. What do you think?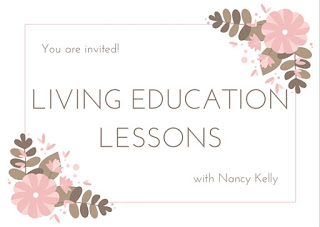 I have finally begun Living Education Lessons! Season 1 is full, but if this is something you might be interested in, sign up at the bottom of this page. I hope to have multiple classes going by the summer, Lord willing.
After working through many obstacles, I am happy to say that my reprint of The Cloud of Witness is now available on Amazon! Please let your family and friends know who prefer to shop with Amazon. For those following along, Art Middlekauf has made an accurate church calendar for 2016 showing the corresponding pages. If you haven't been following along, I wish you would join us. There is a beautiful camaraderie with those who have been meditating on the same scripture and verses every day. (And if you are so inclined, I would so appreciate you writing a little review on Amazon! Please be sure to mention our edition.)
If you wish to be on the Living Education Retreat email list and are
looking forward to the flyer and registration coming out soon, you will
want to sign up at the bottom of this page.
Warmly,
Nancy