"Where science does not teach a child to wonder and admire it has perhaps no educative value." – Charlotte Mason, Vol. 6, p. 224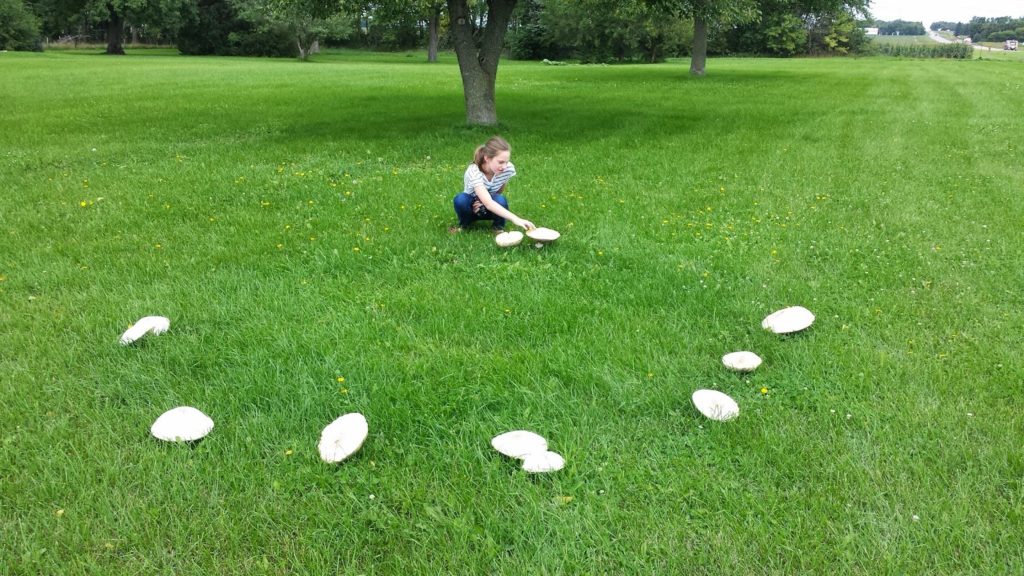 the fairy ring!
The outdoor columnist for our local paper, Ron Kuecker, wrote about his sighting of a fairy ring north of town in this week's paper. Our wet summer and wet fall have produced conditions perfect for the growth of this fungal phenomena. So of course we jumped in the car to try and find the fabled fairy ring! The science behind fairy rings is fascinating and we had fun reading about that afterwards. But the enchantment comes first for us. Notice that she wouldn't go inside the ring. (!) Have you spotted any of these recently? This is the largest ring I have ever seen.
And these fairy rings are also one of those things whose scientific explanation is just as enchanting as the folklore surrounding it. Here is an excerpt from The Book of Knowledge*:
The mushrooms' force of growth is so great that they often lift masses of earth and stones many times their own wight. Sometimes you can see grass or moss still growing on top of a mushroom with the torn earth handing over the side of the mushroom's cap. Among the most attractive mushroom growths are the famous fairy rings. Some ancient peoples thought they resulted from the midnight dancing of fairies. In a fairy ring a mass of fungal threads (the whole mass is called a mycelium) starts growing in a circle. As it grows, the mycelium exhausts the soil in the circle, baring the sod, but sends up mushrooms on the circumference. As the mushrooms decay, they enrich the soil so that dark lush grass grows inside the ring. The ring of mushrooms enlarges year by year. Almost perfect rings 160 feet in diameter have been observed.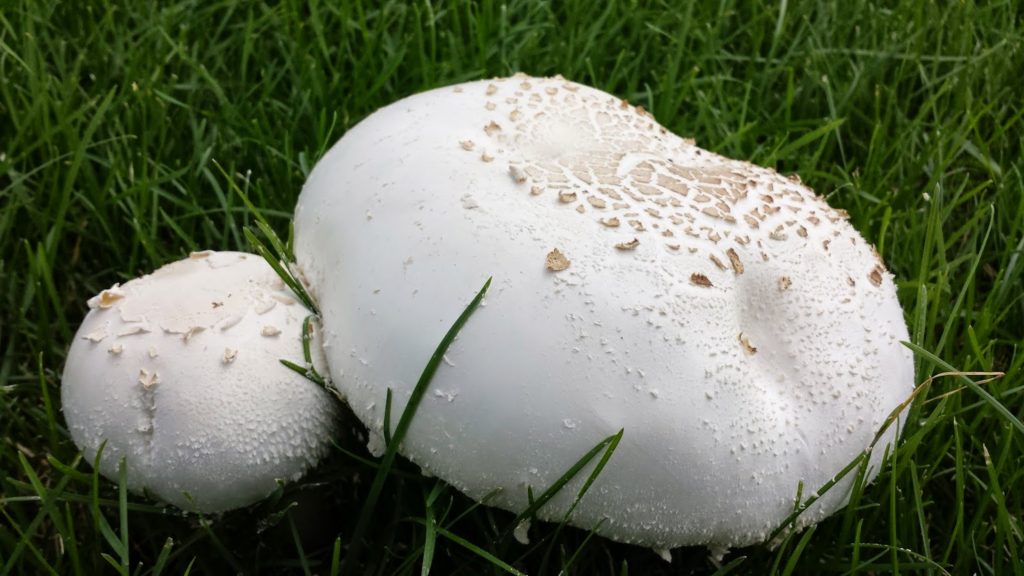 close-up of a mushroom from the ring
You can read more about fairy rings here. Also, Comstock's Handbook of Nature Study has a section on them. And do let me know if you have seen any lately.
Truly,
Nancy
*The Book of Knowledge is a vintage encyclopedia set worth owning. Valerie has written a helpful description here.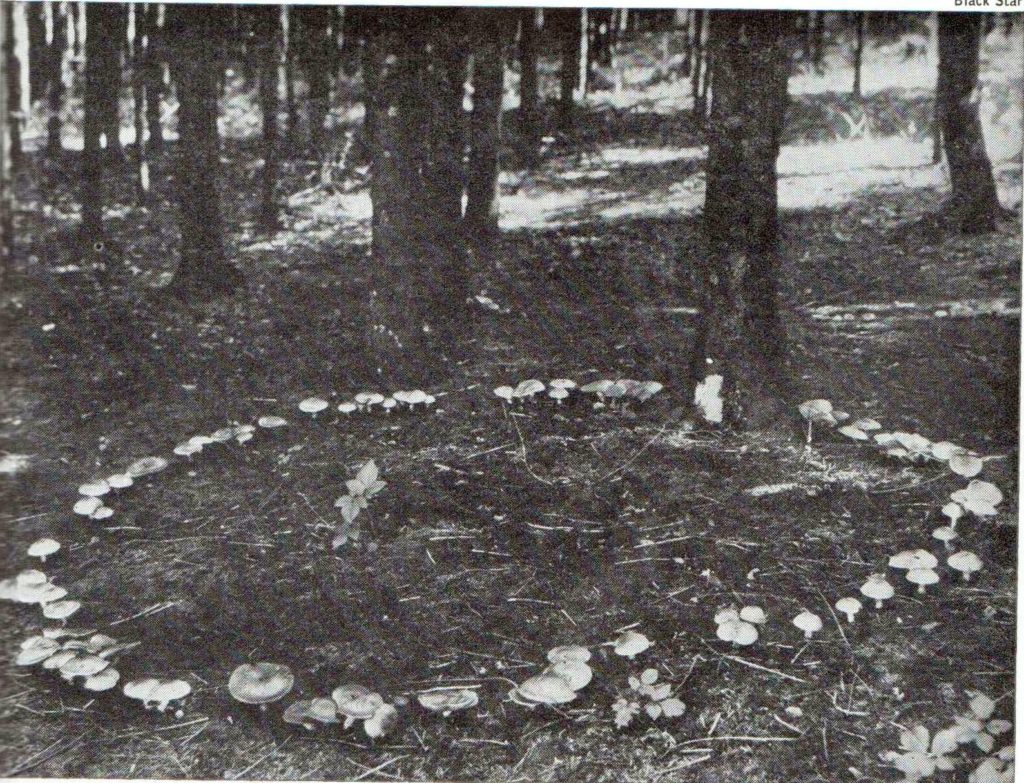 fairy ring picture from The Book of Knowledge