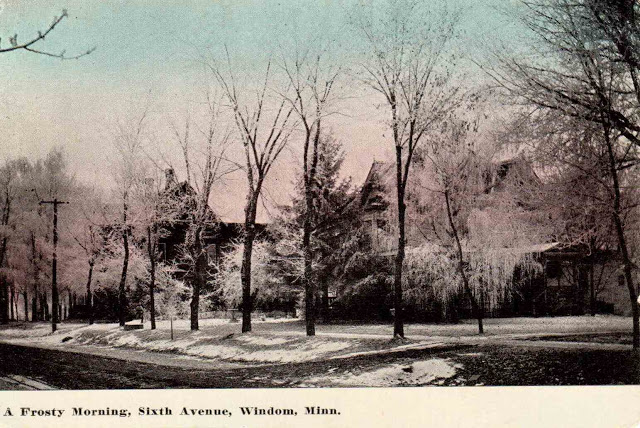 postcard postmarked 1919 and featuring our house on the right
I have
mentioned in the past
about Charlotte Mason and her wise advice on parenting. I still consider some of her words to be the most thoughtful parenting guidelines in print. Recently, I have been reading more about her thoughts on authority and docility. She says that these two are fundamental but that "they should be present but not in evidence: we do not expose the foundations of our house." Nicely put.
She says that authority is a gift and a grace and then quotes these lines from a poem by John Keble*:
"As every rainbow hue is light,
So every grace is love."

Authority is that aspect of love which parents present to their children; parents know it is love, because to them it means continual self-denial, self-repression, self-sacrifice: children recognise is as love, because to them it means quiet rest and gaiety of heart. Perhaps the best aid to the maintenance of authority in the home is for those in authority to ask themselves daily that question which was presumptuously put to your Lord – "Who gave Thee this authority?" -Mason 3.24
I must remember to ask myself this question – and to answer it – every morning.
From joy to joy,
Nancy
(You can read the entire poem
here.
It is quite lovely.)